FUTURE T-AMORE STUD MALES
We are pleased to be welcoming two beautiful new boys to the future of our breeding program here at T-Amore: Houston and Hunter!
An important part of maintaining a healthy breeding program is bringing in new genetic lines from time to time to keep your dogs healthy and to perpetuate the best traits of the breed. We have recently added two GORGEOUS boys to T-Amore. They are coming from a highly respected show breeder in the Midwest (our wonderful Buckaroo is also a product of her excellent breeding).
One of the boys, "Hunter", will specifically enable me to continue with the liver and red color variants when combined with my existing foundation females.
The second little boy, "Houston", is a handsome black and white fellow with excellent conformation and markings. He should bring a little more of the parti-color into future puppies.
And of course we have Buckaroo's son, "Peanut", who will continue our blue lines.
Buckaroo says he isn't ready to retire, but he has agreed to slow down a little and let the young bucks take on some of the responsibility!
We're very excited here at T-Amore! The future is looking bright and we are very blessed to be acquiring these beautiful boys from such a top-notch Shih Tzu breeder!! I hope to see Hunter and Houston progeny beginning in mid 2018.
"Houston"
Black and White "Parti" Male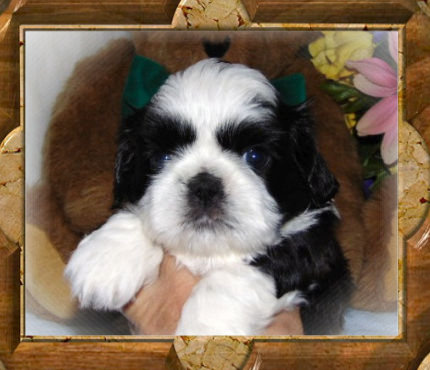 "Hunter"
Red Liver Male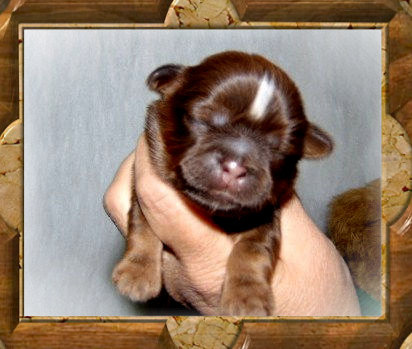 07-15-2017